Le Joux Plane
Rating: Black, but back yourself, you can do it!
The end of the week ride, that promises everything. The journey to Samoens should be about saving your energy for the famous Col de la Joux Plane. It promises to never give you and inch, but rewards you at the summit with one of the most spectacular views of any Alps climb!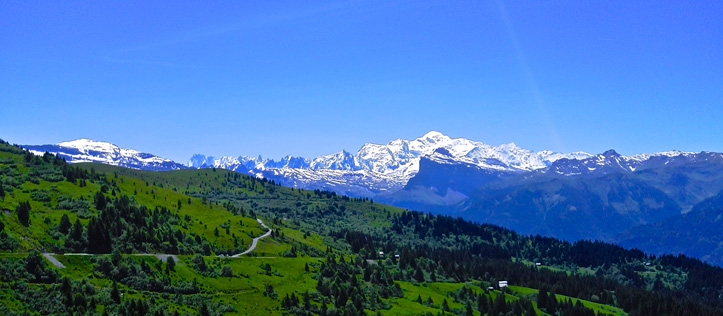 Climbs: Col de la Joux Plane
Coffee shops: Think you deserve a double coffee day? One in Samoens (heaps of options) and a reward at the top while taking in the views and savouring you achievement!
Col de la Joux Plane
Distance: 11km

Max:  12.5%
Average: 8.5%
Altitude Gain: 900mtrs
Claim to fame: 11 Tour de France and numerous Criterium du Dauphine appearances. Perhaps the most recent memory of the climb was when American Floyd Landis streaked away from the field in a solo performance to take the race lead, only to be caught doping days later at the 2006 Tour de France
Tips/Hints:
Take your time, you can always have a crack at a personal best the 2nd time you do the Joux Plane, if you go too hard, it will bite back!